Post by kingmonkey on Jul 30, 2015 0:40:30 GMT
Mark, I think you've made a brave attempt at proving your case, but you won't be surprised to know I think you're struggling with a lack of evidence.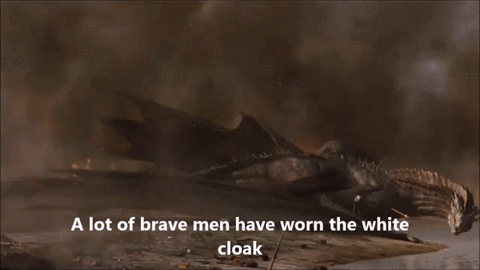 If you look at that passage where Wylla is first mentioned, you'll see that Ned isn't necessarily answering a question about Jon's mother at all.
GRRM said:
You were never the boy you were," Robert grumbled. "More's the pity. And yet there was that one time … what was her name, that common girl of yours? Becca? No, she was one of mine, gods love her, black hair and these sweet big eyes, you could drown in them. Yours was … Aleena? No. You told me once. Was it Merryl? You know the one I mean, your bastard's mother?"
"Her name was Wylla," Ned replied with cool courtesy, "and I would sooner not speak of her."
Notice that he's being asked about "that common girl of yours" and "your bastard's mother" is given as an identifying factor? That's just the kind of lie by omission that Ned does indeed do, without Robert noticing.
GRRM said:
"Good," he said, smiling. "I will give Lyanna your love, Ned. Take care of my children for me."
The words twisted in Ned's belly like a knife. For a moment he was at a loss. He could not bring himself to lie. Then he remembered the bastards: little Barra at her mother's breast, Mya in the Vale, Gendry at his forge, and all the others. "I shall … guard your children as if they were my own," he said slowly.
Robert nodded and closed his eyes.
Ned can't bring himself to tell an outright lie, but when he words things carefully, he finds a way -- he says "your children" so that he can exclude Joff, Tommen and Myrcella from his promise without actually saying the words of a lie. Robert clearly buys it completely.
We also have "He had lived his lies for fourteen years", " The deceit made him feel soiled. The lies we tell for love, he thought. May the gods forgive me.", "I failed you, Robert, Ned thought. He could not say the words. I lied to you, hid the truth. I let them kill you." and "We all lie". Clearly Ned HATES lying, but if he has to, he finds a way to lie, and he believes that lies can be "not without honour". Robert sure thinks he can spot Ned's lies, but he's wrong. Ned is more subtle than Robert realises.
Robert is unable to spot his own wife's lies about the parentage of the children who are supposedly his own, despite the evidence being in front of his face every day. It shouldn't be too surprising that he's unable to spot Ned's lies about the parentage of a child who is supposedly Ned's when he only sees Ned every few years and has barely ever seen Jon.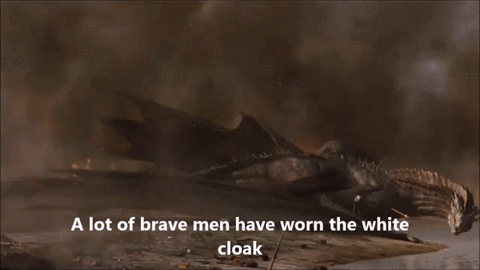 There's a logical flaw here. Arya also looks like Ned, yet she is described, several times by several different people, as growing beautiful, like Lyanna. The features that are recognisably Stark could easily be attractive in a woman but not in a man. We cannot conclude that Jon must be Ned's son because he looks like Ned, only that they must be family. Jon, we are told repeatedly, looks like Arya -- but we can really be quite certain that he is not Arya's son. Arya looks like Lyanna, but we can be quite certain she is not Lyanna's daughter.
Put simply, if Ned's daughter can look like Ned's sister, then Lyanna's son can look like Lyanna's brother.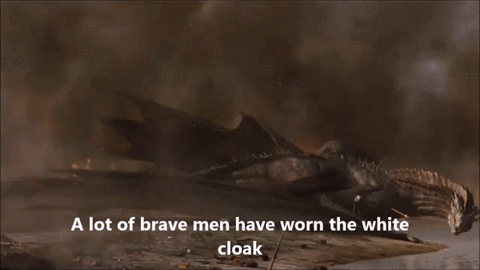 We can be pretty sure though that this has nothing to do with his looks. He looks like Ned, he has "more of the North" in him than the other Stark kids. In two cases, the people think that Jon's mother is Ashara, who does not have the classic Dornish look, and is fair while Jon is dark. Clearly those two are not basing a guess on his looks, they have heard a story about Ned and Ashara. Ned and Robert share the Wylla story, Edric has been told Wylla too -- and has never seen Jon. Godric thinks Jon's mother is a local, and Tyrion thinks Jon's look is pure North. There is not one of the seven who suggests that Jon's mother might be Dornish unless they have already heard that she was Dornish. The sole person who is guessing without having been told a story in advance believes that he looks purely Northern.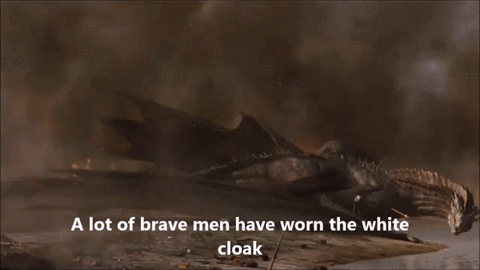 Cersei calls Tyrion "my blood", Stannis calls Robert "my blood", Asha calls Damphair "my blood", Theon feels the need to clarify that Rickon and Bran aren't actually his blood. "My blood" absolutely does not indicate a parent-child relationship, but also includes brother-brother, brother-sister, and uncle-niece. There's just no question that it would also include uncle-nephew. Of course when Ned calls Jon his blood, it does not
exclude
the possibility that Jon is his son, but it certainly doesn't help the case. Why not "he is my son"?
Ned does indeed refer to "my sons" in the first chapter, including Jon. However remember that there's never been any question that Ned CLAIMED that Jon was his son. We're told outright that he does make that claim. What we have to question is whether Ned actually thinks of Jon as his son, and he does not anywhere we see. Not once. In fact we have Ned listing his children to himself and omitting Jon.
GRRM said:
To her credit, Cersei did not look away. "He saw us. You love your children, do you not?"
Robert had asked him the very same question, the morning of the melee. He gave her the same answer. "With all my heart."
"No less do I love mine."
Ned thought, If it came to that, the life of some child I did not know, against Robb and Sansa and Arya and Bran and Rickon, what would I do? Even more so, what would Catelyn do, if it were Jon's life, against the children of her body? He did not know. He prayed he never would.
I think the hardest in-world question to answer in relation to N+W=J is why Ned doesn't talk about it. Yes, Robert has the story of Wylla, but Jon and Cat haven't heard it. If Ned wanted to stop Cat talking about Ashara, why not just mention Wylla? Why let Ashara's name be dragged through the dirt when he could end the speculation at a stroke? Why not tell Jon? What cause is there for all the secrecy? He may be ashamed of what he'd done, but would he really put his family through all of that just because he didn't like mentioning Wylla's name?
Perhaps a harder question is what purpose, as a piece of storytelling, it would serve. What's the point in making a mystery of something if you've already given the answer and it seems to add nothing to the story?