Post by stdaga on Aug 31, 2018 14:58:40 GMT
Hi!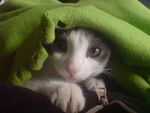 This idea of the weirwoods used in building is interesting. And the start of the story does lead us to believe that not many (hardly any) weirwoods exist in the south, and in the north they might only be in protected godswoods, at least for the most part.
The sun was sinking below the trees when they reached their destination, a small clearing in the deep of the wood where nine weirwoods grew in a rough circle. Jon drew in a breath, and he saw Sam Tarly staring. Even in the wolfswood, you never found more than two or three of the white trees growing together; a grove of nine was unheard of. The forest floor was carpeted with fallen leaves, bloodred on top, black rot beneath. The wide smooth trunks were bone pale, and nine faces stared inward. The dried sap that crusted in the eyes was red and hard as ruby. Bowen Marsh commanded them to leave their horses outside the circle. "This is a sacred place, we will not defile it." AGOT-Jon VI
Here Jon tells us that even in the wild of the wolfswood, more than 2 or 3 tree's growing together was pretty much a maximum. Now, that could mean that the tree's don't normally group together, but just grow in a single stand for the most part, or that they do grow together often, but never in large bunches. He is impressed by this grove of 9 and in the south, at High Heart, Arya counts 31 (I think) stumps. So, is it the tree's that are rare or just groups of them together? It's always seemed unclear to me.
But the story from Dunk and Egg that you mention is interesting, as the castle seems to be perhaps cursed by it's use of weirwood, much like Harrenhal. One of these days I will get around to reading those books as they seem pretty interesting and have lot's of in-world knowledge of history and customs of the 7K.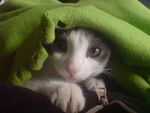 I wonder how fast they grow! Do they grow faster with blood shed? Did Harren feed his own weirwood groves with the blood of his workers, and then turn around and harvest those blood-fed trees for his castle?
Well, her statements are weird. In her first chapter, she tells us that the weirwood at Winterfell makes her uneasy and that weirwoods were pretty much destroyed in the south, and she mentions redwoods in the Riverrun godswood, with no weirwoods mentioned. Then she talks about the joys of growing up at Riverrun in her second chapter, and never mentions the godswood or it's tree's. Then, in her final chapter of Game, sometime after Ned's death, we get this information about Robb and his northmen in the Riverrun godswood with it's redwoods and elms, "kneeling before the heart tree, a slender weirwood with a face more sad than fierce".
And I think WTF Cat??? You grew up with a weirwood heart tree in Riverrun? Can't we trust you for any information? But I do wonder about this tree, it has face, so it's been carved, but when has it been carved? The tree is slender, which could indicate that it's not terribly old, but it must be older than 14 or 15 years, so it had to exist before she marred Ned and went north. But if it has grown and had it's face carved in the last 14 years, who did it? Or did it grow more recently and it was the northmen who carved the face?
I have chased this question around in circles for years with no answer that makes sense. Except it is possible she is pretty much in denial of any faith but the Seven, so she ignored this tree and it's implications when growing up?

and