Post by stdaga on Aug 13, 2019 15:50:10 GMT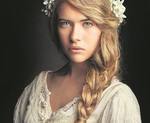 I had talked about Renly's connection to copper, and how it wasn't a fammable metal but it has an important use as a conductor of energy and power. I had to look a bit, but here is that post. I am not sure if that is what you are thinking or or it's something else.
"Robert was the true steel. Stannis is pure iron, black and hard and strong, yes, but brittle, the way iron gets. He'll break before he bends. And

Renly

, that one, he's

copper

, bright and shiny, pretty to look at but not worth all that much at the end of the day."

Donal Noye tells us Robert is steel, Stannis is iron,

Renly

is

copper

.

Steel has some ability to burn, based on it's iron content, so perhaps this is why Thoros was to try to win Robert over to the idea of R'hller. But perhaps Robert didn't have enough fire in him to matter. What is interesting is that steel is an alloy (of iron and nickel and chromium and Manganese, etc). It's not pure, unlike iron. The process to form it, changes it in some way, perhaps reduces it's ability to flame?

Melisandre seeks out Stannis, who is likened to Iron, a much more flammable metal, based on it's ability to burn, or at least for the oxidized iron to burn. And Mel makes use of Stannis, but she has used him enough that she says his fire is burning low, and hints that anymore "use of him" will be his death. So, she has used up the best parts of the "fire" that is Stannis Baratheon. Iron will also break, but it does have fire potential.

Then we have

Renly

, the

copper

.

Copper

is not a flammable metal, but weirdly, it's a great conductor of energy. So, no red priest was interested in him because he "won't burn" but look at the amount of supporters he had, and how many of them changed from him to Stannis at his death. In a way, his death worked to conduct a great amount of men (energy) to Stannis' cause.

Which really makes me wonder how many other people Mel has tried to use for their "fire". We know she has propositioned Davos and Jon. Are their others? Had she tried Robert, I have no doubt he would have given her his "seed"!
I do find objects that are flammable particularly interesting in this story. Certain metals and stones are more flammable that others. We see this idea in flint stones that are used to start fires. Other stones that have a this property are quartz, chert and obsidian. If struck with steel, they will spark. They will also spark against a stone like pyrite, which has a very high iron content. I had started looking into this line of thought based on the Stark's family history of the Flint's (there are three families of Flint's, I think). Flint is considered a "fire starter" stone, although as I mentioned, other stones work well for this, too. And iron has a high pyrite level, making it an ideal counterpart. Sometimes the metal that is used to start a fire is called a "fire steel", which I find interesting in regards to the term "dragonsteel" that we have in this story. So, the Flint family might have some "fire starter" capabilities?
Some crystals and quartz are known to start on fire in the direct heat of the sun. Also interesting in regards to this story, and perhaps the idea you are looking for r/t the Faith of the Seven. Crystals are notable component to septs and worship of the Faith. Crystal's in the sunlight are known to start on fire. Candles and lamps seem to be a part of the worship, and crystals do have fire starting properties. I am not sure that GRRM gave and of this much thought, because I think the worship of the Faith is very Christian based, at least some aspects of it.
A couple years ago, I read an article about "flammable ice" and it is basically a substance that is high in methane content, but it looks like ice, has the properties of ice, but it's quite flammable. It's also called Methane Ice. Not that this probably applies to GRRM's story, but I find the idea intriguing considering the "fire and ice" of the story.
Anyway, I have always been curious about Winterfell and Dragonstone and the substances they are made of. Dragonstone seems to be a smooth black stone that is almost moldable and quite resistant to damage. It seems to be something that Valyria worked, possibly using magic, but I wonder if the stone itself is quite fire-proof? After all, if you had a bunch of dragons around, you wouldn't want your house to burn up every time a dragon coughed.
Winterfell is made of grey granite. It's mentioned multiple times in the story, and it's the only castle in Westeros that I think is made of granite. Another place that is noted for granite, grey granite actually, is the middle wall of the city of Qarth, and I can't quite connect the reason yet, but I am darn sure it's important and relates back to Winterfell. Or at least dragons. Jon also notes black granite as a natural structure in the Frostfangs but all the other granite mentions point to Winterfell, it's walls and towers, the crypts, the statues of the Lords and their direwolves, all granite. And we get this from Stannis, in Storm,
"Granite does not burn easily," Stannis said. "The castle can be rebuilt, in time."
And this seems true, as the wood structure is needed to be replaced, such as beams and roofs, but most walls are still standing. So the Stark's have a giant castle that is made from stone that is hard to burn? Why? My personal tinfoil is whomever built Winterfell (and I think it was the Stark's or proto-Stark's) were dragon people, either dragon riders or dragon killers. The gargoyles on the First Keep are similar to gargoyles that are built on Dragonstone. It's a castle that is hard to burn. The Stark's actually have quite a bit of "fire" in them for the keepers of the icy north.
Tourmaline, which we had talked about, is a gemstone that has some flammable properties. Amethyst is a gemstone that has some of these properties, and with intense heat it will change color from purple to orange, yellow or brown, looking more like citrine. But it's still Amethyst. Amethyst in this story always makes me think of the Targaryens, based on eye color, I suppose.
Amber is not something that I knew was flammable, but it's an interesting item. It's not a stone, it's not a crystal. It's almost a category of it's own. And amber has great healing properties. House Amber was a house in the north that was vanquished by the Stark's, but Umber and Amberly sound similar. Could members of that House live on? Amber and dragonglass are said to come from Asshai, and amber is associated with Mance Rayder's queen, Dalla. Much amber is turned into the Night's Watch by the wildlings as their price to pass the wall (Jon the extortionist) and an amber colored wine is noted to come from Pentos. I find the amber associations with Asshai and the wildlings to be very interesting.
It's interesting that you connect Tourmaline to Qarth, I connect grey granite to the middle wall of Qarth (and Winterfell, of course), and Dany connects Tormaline to the eye color of a "hall of kings" which seems very similar to the Stark statues in the crypts. It feels like we are missing a key piece of the story and then everything will fall into place. It does seem a bit contradictory that tourmaline, which is flammable, might be the eyes of a granite statue, which is not flammable.
Oh, that sent me off into a deeper rabbit hole than I expected! Ooops!