Post by SlyWren on Jan 11, 2016 4:12:49 GMT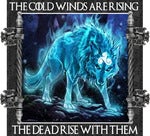 Voice you are 100% right and over in my essay i'm trying to hit this home but they aint seeing below the surface.If we look at the Bael the bard story and even the story of poor Daeron who is also a singer the liar and the deciever is actually the girls.These girls did something and when it was exposed they either lied or ran away.But the kicker is someone's life was ruined for their lie and to cover their mistakes. Arya was doing something she wasnt suppose to and Micha got killed and Nymeria was sent away. Ned's hand and Lyanna's hand are very dirty in this things went to far and it got away from them.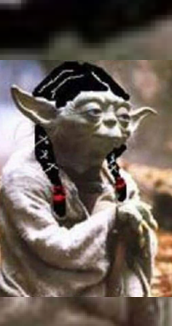 Agreed that the girls are doing something they shouldn't--both Sansa and Arya--but their mistake is exploited.
Bael fully intended to make the Stark in Winterfell pay for the insult. That was the whole point. The maid is barely mentioned. Her love for Bael disclaimed by Ygritte--the story teller and descendant of Bael. The love is the only thing she disclaims.
So, Arya may have been doing something she "shouldn't"--but it was innocent. And even noble. And then exploits by a Mad Queen who killed the wrong wolf--because the death suited her purposes.
Sansa may have betrayed Ned, but Cersei was well wise to Ned before that. Sansa's less noble here, no question. But a child making stupid choice. Which is exploited by a deceiver. And now she's stuck in King's Landing.
And Sansa gets it again with Bael-ish. Used by Bael-ish. Framed for regicide. Thus, she "willingly" hides with Bael-ish--because the other option is losing her head.
Even Jon as "Stark maid"--screws up, somewhat nobly, by not executing Ygritte. Gets deceived. Though in this case, Qhorin knows Mance's proclivity for the Bael songs. And uses Jon to deceive the Bard King.
Bottom line: I agree that the Stark maids in the current text contribute to their situation. But their mistakes are exploited by others--often with Bael-like tendencies.
Seems like the same might have happened to Lyanna.
And
on the Bael discussion. And I agree--it's really hard to see Bael as a love story if you look at the whole thing. Much more about deceit and ultimate kinslaying tragedy.