Post by stdaga on Jul 31, 2019 15:25:39 GMT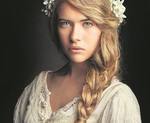 I agree that actor that played Benjen sort of fit what I think a Stark might look like. However, in the books, Benjen's hair color is never mentioned, his eyes are blue-grey, not just the grey of the Stark's, and his face shape is never described as "long", which seems to be a trait that Ned, Jon and Arya shared with Rickard Stark. I think that lack of information might be important. I think Benjen might only be a half sibling to Brandon, Ned and Lyanna. (yes, tinfoil)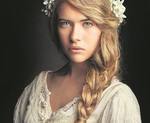 Well, I personally see indigo as more blue that purple. On some color spectrums, it's closer to violet, but in other color spectrums it lies closer to blue, even azure blue. Also, the plant name is tied to the color use as a dye, which is a blue dye, similar to woad. Indigo dye is often used for the denim color we see in blue jeans. Any way, I think GRRM has very craftily picked a color that leans toward blue or purple, depending on interpretation. It's vague, like so much else that lies in the story. And it's not terribly questionable to find this color in Valyrian's, such as Good Queen Alysanne, who is noted to have blue eyes, and she is not the only Targaryen with "blue eyes". She and Jaehaerys were full siblings, so the fact that their parents had children of blue and purple eyes shows us how similar the eye color's are.
I think Dany, fAegon, Ned Dayne, and Daario Naharis all have this similar eye color, that lies in a spectrum between true blue and true purple, and it can appear to be a different color, depending on how it's enhanced by clothing or hair color.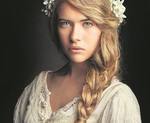 Too many Aegon's and Daemon's. Are you referring to Aegon IV the Unworthy and Daemon Waters (Blackfyre). Personally, my tinfoil lies toward Daemon Blackfyre being the son of Daena the Defiant and Baelor the Blessed. What Velaryon are you thinking of as the father? I do think he Valeryon blood might turn out to be more important that Targaryen blood in the long run, it's just cleverly hidden within years and years of marriages.