Post by stdaga on Feb 7, 2020 16:46:35 GMT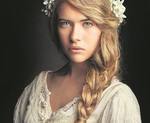 This does seem to be a theme that GRRM uses in multiple ways in the story. Over and over. I am not sure if it's meant to be different versions, or just show us different possible outcomes. I have actually speculated about Jorah and Lyanna, and some of that is based on Ned's seeming over the top feelings toward Jorah. Lyanna at times fit's the imagery of a fair maid, at other times a scruffy tom-boy. Bit's of both Arya and Sansa. Could Lyanna fall for a hair bear?
That reminds me of reading an interpretation of the Bear and the Maiden Fair song and how it's allegory to Lyanna and Arthur Dayne being lovers. Honestly, I can see Lyanna being into SAD a lot more that I buy her and Jorah. But would Jorah have still sought out Lyanna? He is after all a Bear!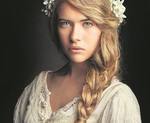 The hints about Lem's cloak once being white are hard for me to ignore. And lemons are strongly connected to Dorne. And yes, it is a very easy and simple interpretation, and GRRM doesn't really do that, so I am probably incorrect. Lem talks about wanting his wife and child back, indicating he lost them in some war. I speculate that this was Robert's Rebellion, and he lost his paramour and their daughter. We are never told that Lewyn had a child, but if you have a paramour long enough, then children usually are a consequence. However, Lem seems to think of himself as peasant, and he is described as big and brawny, which doesn't fit how I see the Martell's. I am no doubt wrong but I enjoy the speculation.
The elder brother is quite an interesting character. But he also seems to indicate that he was more of a minor solder who followed lords who changed sides and therefore he changed sides. And that eventually he didn't even know who he fought for and they didn't know him. I would think that Lewyn would be aware of what side he was on, and that people would be aware of him, too. Of course, the elder brother's story might not be completely accurate. I have heard the idea that the elder brother could also be Jonothor Darry. It seems likely that he could be someone important in the past, gaining a new identity, much like the Hound seems to have become the grave digger. Is the quiet isle a place to become someone new, to shed your skin and morph into someone else?