Post by stdaga on Sept 29, 2018 1:46:26 GMT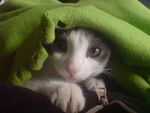 Interesting stuff! Nice little rabbit hole you fell into!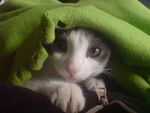 Well, I can't see past that this godswood was planted by Targaryens. And no pun intended there!
Other than that, for now I can only re-mention Sansa's thoughts of there being "a thousand unseen eyes" in that godswood, which is a rather interesting phrase!
I do wonder about this godswood at the Red Keep. The Red Keep is built on Aegon's High Hill but not completed until Maegor's reign, and before the Red Keep was built, the Aegonfort was built, and I think it was built very early in Aegon's conquest. Perhaps before he had done much more than capture the hill itself. So, when did the godswood come into play? Was it planted after the Red Keep was built, or is it possible that this area of tree's was already in existence and enclosed, and became a godswood at that time. Or does the age tie to the Aegonfort? Some where in the information we get from Bran in Bloodraven's cave, we learn that Weirwoods can live forever and oaks can live 300 years.
"Once you have mastered your gifts, you may look where you will and see what the trees have seen, be it yesterday or last year or a thousand ages past. Men live their lives trapped in an eternal present, between the mists of memory and the sea of shadow that is all we know of the days to come. Certain moths live their whole lives in a day, yet to them that little span of time must seem as long as years and decades do to us. An oak may live three hundred years, a redwood tree three thousand. A weirwood will live forever if left undisturbed. To them seasons pass in the flutter of a moth's wing, and past, present, and future are one. Nor will your sight be limited to your godswood. The singers carved eyes into their heart trees to awaken them, and those are the first eyes a new greenseer learns to use … but in time you will see well beyond the trees themselves." ADWD-Bran III
300 tied to the oaks, 3000 tied to the redwoods, and forever tied to the weirwoods. It might not mean anything but this 300 years has always stood out to me, since the heart tree in the Red Keep is an oak, the Red Keep is a Targaryen castle, and the Targaryen dynasty is close to 300 years old. Is there something that ties a family to the age of their heart tree? I know that seems so bizarre, but what if the tree was on Aegon's Hill before he landed and built the Aegon Fort. Is the fall of their dynasty tied to the tree? But the tree is still standing, so does that mean they planted it after they began their conquest, but the tree is almost reached it's full lifespan? It just seems so specific to point out the two types of tree's that seem to be tied to heart tree's in our story. Mostly weirwoods and the oak in the Red Keep. And what about the redwoods? Where does that come into play in our story, or does the 3000 years tie to some milestone?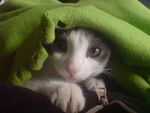 A quick death, eh? Like the one Joff served Ned?

I had noticed that Roose and Ramsay leaves the lying to Theon, so they don't have to do it themselves. I'd think it's safe to say it'd because of not wanting to offend the gods. Another scene I have to let simmer some more before I say unintelligent things, I fear.
Well, I have always felt like Ned's death could have been so very much worse, and have always even been thankfull (after I got done screaming and crying) that his death was so quick and hopefully painless. And while Ned didn't lie in front of a heart tree, he did lie on the steps of the Great Sept, and one might wonder if the old gods were watching. Perhaps death was his punishment, even if it was quick. Perhaps it wasn't Littlefinger whispering in Joffrey's ears, perhaps it was the old gods?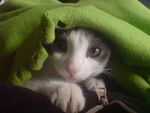 cannot
lie in front of one, or that the gods will know and punish those who do?
Maybe so. But it seems like Theon's punishment started long before he lied in front of the heart tree. Maybe because Theon forsook the old gods when he was baptised in the water of the Drowned God when he returned to Pyke? But did Theon ever claim the old gods for his own? Maybe Theon really was a kinslayer and his punishment is based on that?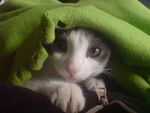 Well, that's a better alternative than what happened to Valarr's helm while it was resting on his father Baelor's head! So watch out for, erm, try not to hit your head too hard!
And if you can find your way to my very nice and very large rabbit hole (without breaking your neck or loosing half your skull), your welcome any time!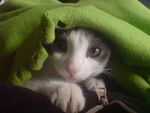 Oh, gods! Did I just open another of
Pandora's
stdaga
's boxes?!?
Perhaps you just found the origin of Stone Men! They come from Stone Babies!
How that could translate into dragons, I have no idea! I just pictured Catelyn with five stone babies in her belly after refusing to give birth in front of the heart tree...

She already has a stone heart...
Haha! It's all your fault. I do think that people can carry these stone babies unknown and still carry viable pregnancies afterwards. Here comes the cracked pottery portion of this post... Maybe Cat has one in her, via the Neddard? A little icey fish wolf stone baby that just needs to be set free? Perhaps by fire? Would this creature be a chimera? A sphinx? I would put a torch to Stoneheart to see what happens. There are weird implications in the text for Ned and Cat to have another child. Maybe this is a way for it to happen! And we thought Rickon was going to be trouble...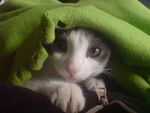 I suppose if it burns that hot, ashes might lose their connection. But those ashes still blow in the wind and can spread to many places. Perhaps there is no end to the weirwoods reach? Ash might be the best way to destroy it, but can you ever rip up all the roots. I don't seem to be able kill the Chinese elm's in my yard!